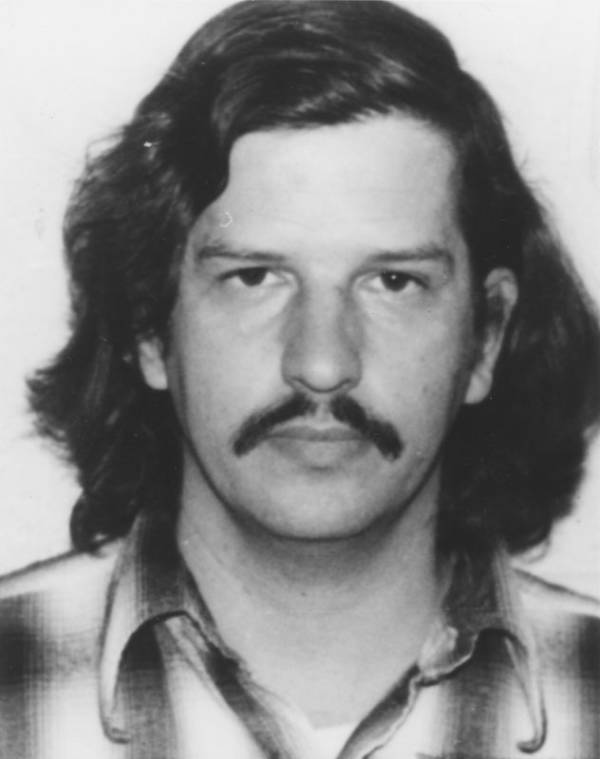 William Bonin - Freeway Killer
William Bonin is a Serial Killer also known as the Freeway Killer.
What makes this serial killer different to many others is that he was able to avoid detection for longer because another serial killer was also killing similar victims at the same time.
Initially the police was looking for one killer which led to confusion.
He was executed in 1992.
William Bonin, known as the "Freeway Killer," murdered at least 21 boys and young men in 1979 and 1980.
He enticed victims, aged 12 to 19, into his van and sexually assaulted them before killing them, usually by strangulation.
He was executed in 1992.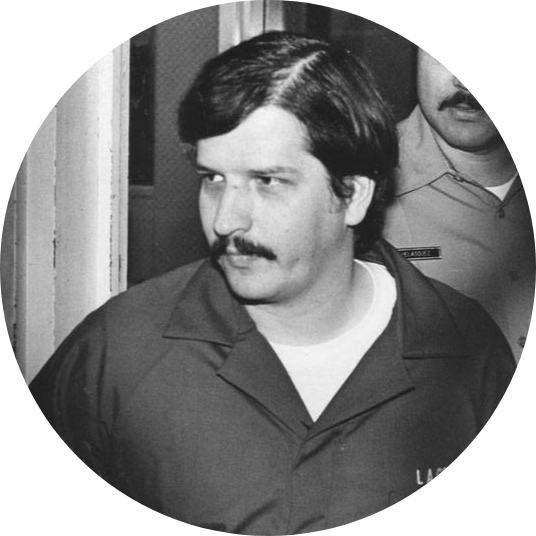 Early Years
Born in 1947 in Willimantic, Connecticut. n 1953, Bonin's mother placed her sons in an orphanage in an effort to protect her children from their father's physical violence.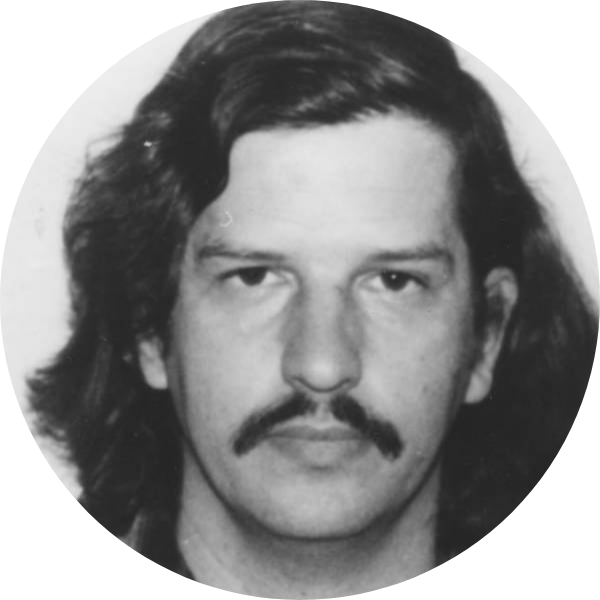 Crimes
The first murder he was charge with occurred in May 1979. In just over a year he is suspected of killing of 21-36+ victims.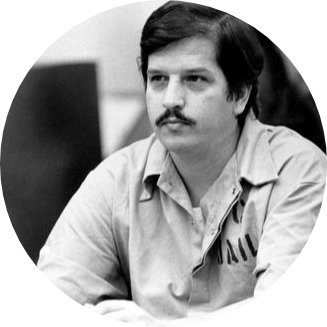 Capture
June 11, 1980 - being followed by the police Bonin tried to lure 5 boys into his van, it was the 6th boy which got into his van but the police followed him until he parked up.
Read the Full Story below.
The Makings Of The Freeway Killer
Although you don't need a resume to become a killer, William George Bonin earned a notorious name for himself as "The Freeway Killer" after accumulating a list of crimes under his belt like rape, pedophilia, and serial murder. This article lays out all the sick crimes he has committed in his life, mostly against young boys. We will also look at all the factors that contributed to the makings of this infamous criminal mastermind.
Bonin was born in 1947 in Willimantic, Connecticut. He had one elder brother and a younger brother who joined them later. The brothers' parents were alcoholics while their grandfather had a sentence for pedophilia so they were left in the care of their neighbors. From the ages of six to nine, Bonin lived in an orphanage. At 10, Bonin got caught for plenty of petty crimes that landed him in a detention center for teenagers. It was during this time that Bonin started sexually assaulting children. 
In 1965, Bonin graduated high school and enlisted in the U.S. Air Force as an aerial gunner. While enlisted, Bonin fought in the Vietnam War and even saved the life of a fellow soldier, earning him a medal for Good Conduct. However, he also sexually abused two soldiers which had not been made known. Three years later, Bonin was discharged from the army. He initially lived with his mother in Connecticut but soon moved to California. 
While in California, Bonin wasted no time in starting his crimes. After kidnapping and sexually abusing five children, he was caught and convicted. Bonin was sent to the Atascadero State Hospital to receive an intervention, something that proved ineffective as he was later put behind bars. In 1974, medical professionals had deemed that Bonin was not a threat to society and that he could be released. Authorities soon realized that this was a mistake as just a year and a half later, he was arrested and convicted to one to fifteen years in prison. This time, he was caught for raping a teenager and abducting another. His imprisonment at the California Men's Facility only lasted for nearly three years where he was released once again. 
Bonin then moved to Downey where he found a job as a truck driver, a roof over his head, and a girl. He also frequented Everett Fraser's, his neighbor, parties, and it was there that he met Vernon Butts and Gregory Matthews Miley.
A Long Abducting, Raping, and Killing Spree
Thirteen-year-old Thomas Glen Lundgren is the first victim on Bonin's list. He was abducted then killed by both Bonin and Vernon Butts. He then raped a seventeen-year-old male and got arrested for it, only to be released on a costly error. Seventeen-year-old Mark Shelton and Markus Crabs were next. They were raped and essentially murdered. Their bodies were left in San Bernardino County and along a freeway in Malibu respectively. Donald Ray Hyden (15) was kidnapped, tied, assaulted, raped, stabbed, and slashed in multiple areas by the duo. His body was dumped around Ventura Freeway. A fortnight later, David Murillo (17), Robert Wirostek (18), and an unidentified victim were all kidnapped, beaten, and murdered one after another.
Bonin then kidnapped, raped, and killed Frank Dennis Fox (17) and disposed of his body alongside another highway. John Kilpatrick (15) soon followed and his corpse was found in Rialto. Michael Francis McDonald (16) was disfigured and killed by Bonin until he was beyond recognition. Charles Miranda (15) had his wallet stolen by Gregory Miley and Bonin. He was eventually raped and found dead later as well. On the same day, the duo kidnapped James Macabe (12) at a bus stop, raped and beat him, then used his own shirt to strangle the boy to death. They then threw his body in a dumpster near Walnut. Bonin then kidnapped Ronald Gaitlin (18) and sodomized him with an ice pick. He beat and killed him and left his body in Duarte. On the same day, Bonin raped, thrashed, and strangled both Glen Barker (14) and Russell Rugh (15) before dumping their bodies in the Cleveland National Forest. 
Bonin offered William Ray Pugh (17) a ride home and sex, to which Pugh rejected. He told Pugh that he likes to kill hitchhikers which scared Pugh but he survived and reached home safely. Days later, however, both Bonin and Pugh abducted Harry Todd Turner (15), sodomized, thrashed, and strangled him. Steven Wood (16) and Lawrence Sharp (18) were abducted and strangled by Bonin on the same day. After three weeks, Bonin and Butts forced Darin Kendrick (19) to drink hydrochloric acid before stabbing him with an icepack and leaving his body near the Artesia Freeway. Bonin abducted and strangled Sean King (14) to death before disposing of his body in Yucaipa. Bonin offered James Munro (19), a drifter who was homeless, a job at the Montebello delivery business. Munro later became another one of his accomplices.
Other than Bonin, Patrick Kearney and Randy Kraft were also dubbed as "The Freeway Killer". When Pugh, who was then in custody, heard about the case of The Freeway Killer, he notified authorities about Bonin. Bonin quickly became the prime suspect, resulting in a background search on his past record for molesting boys and a team of investigators following his every move. Unfortunately, Bonin and Munro managed to take the life of another victim, Steven Jay Wells (18), and attempted to abduct Harold T. (15) before he was arrested. Spanning from August of 1979 to June of 1980, Bonin's killing spree finally came to an end.
Now that he was contained, he admitted to kidnapping, sexually assaulting, and murdering some 21 boys. Authorities, however, believed that there were more. Not long after, all of Bonin's accomplices were arrested. To avoid the death sentence, they all agreed to give their statements against Bonin.
There was physical evidence that strongly associated Bonin to the majority of the murders. During his trial in Los Angeles, both Munro and Miley testified against Bonin. Out of the 12 murders that he was charged with, the judge found him guilty of 10. He denied participating in Thomas Lundgren's demise and got a plea deal to be exonerated for Sean King's death. He was sentenced to death as a result and spent 14 years on death row. During that time, he met another Freeway Killer, Kraft, who was also on death row. Bonin also sent multiple appeals but to no avail. In 1983, he stood on trial in Orange County for four other murder charges, to which he was found guilty as well. In 1996, he became the first person in California to be executed by lethal injection as the state had ruled that the gas chamber was inhumane. In all, there were 15 victims that Bonin was convicted for and about 22 other victims that either Bonin wasn't convicted for or were not fatally harmed.
Subscribe to MurderTown Email​
Are you interested in Serial Killers, join our mailing lists for the latest releases, crime updates and much much more.
By submitting your email address, you are agreeing to receive marketing emails from RandyKraft.com.
We'll never share your email address and you can unsubscribe at any time.
Vernon Butts, whom we are all familiar with by now, was a magician and an ordinary employee at a factory. He was Bonin's accomplice for nine murders and was charged in court for three murders on top of additional charges including sodomy and robbery. Butts attempted suicide four times while he was in prison but was successful on his fifth time before he could stand in court for his trial. Thus, although he had testified against Bonin, the testimony was nullified as evidence. 
James Michael Munro was a homeless drifter before becoming a colleague of Bonin's. He assisted Bonin in one murder and suspected to have aided in another. He was charged with second-degree murder but avoided the death penalty because he too agreed to testify against Bonin. He eventually received a 15 year to life sentence. Even though he was up for parole in 2000, his parents had denied the proposal. Munro is now jailed at the Mule Creek State Prison.
At the time, William Ray Pugh was merely 17 when he served as Bonin's abettor. His involvement in Harry Todd TUrner's murder included thrashing and bludgeoning him. He ratted Bonin out while he was in custody for stealing a vehicle. He was only charged for murder after others reported his affiliation with Bonin. He ended up receiving a six-year sentence for the murder of Turner. 
Gregory Matthews Miley stayed in Texas and was already a friend of Bonin. He helped Bonin in the murder of two people. He was then arrested and charged in court for two counts of murder and robbery. Like other accomplices, he agreed to testify against Bonin to be pardoned from a death sentence. He was given a 25 year to life sentence which ended prematurely after he died from being abused while incarcerated in 2016.
Bonin targetted mostly boys who were in school, male prostitutes, and young boys trying to hitch a ride. He would get most of his victims inside his van by either coercion or trickery before tying them up with a wire, string, or ligature. He would then have his way at his victim which as we've seen, were gruesome and could only be thought of by a sick mind like Bonin's. Then he would kill them by a variety of methods, mainly by strangling his victims with somewhat of a pulley system. After the deeds were done, he would dispose of the bodies by dumping them alongside some freeway in California.
Patrick Kearney and Randy Kraft were also dubbed "The Freeway Killer" as they too had committed murder around the same time that Bonin did. In case you wanted to know about the two other Freeway Killers here is some information on them and their crimes.
Patrick Kearney was born in September in 1939 and was also dubbed "The Trash Bag Killer". Kearney was a self-acclaimed dating coach for homosexuals. He had also claimed the lives of 21 to 43 males between the ages of eight and 28. His MO included shooting his victims, disfiguring their corpse, and having intercourse with them. Occasionally, he would even draw out all the blood of the corpses. His killings often coincided with the frequency of his fights with his partner, David Hill. 
One day, when a man who was supposed to meet Hill was murdered, Kearney became a suspect. He and Hill tried to flee but their families managed to convince them to give themselves up and confess to the authorities. Hill avoided all charges while Kearney pleaded guilty and was given a life sentence.
In March of 1945, Randy Kraft was born. Other than the Freeway Killer, Kraft was also known as "The Score-Card Killer". Having targetted male teenagers and 20s adults, he murdered a total of 17 to 67 people. Using substances, torture methods, or some way of strangulation, he would claim the lives of his victims. He would sometimes put objects up his victims' anus and take pictures of the corpses which he would then inventories. 
He was pulled over for drunk driving one day and to the cops' horror, they discovered a dead body in his vehicle and a list of plausible victims in the trunk. He was initially sentenced to death, which was when he met Bonin. However, his sentence was later reduced to life in prison.
No matter how much we wish to deny it, these cold-blooded killers are after all fellow humans despite the cruelty of their crimes. It is hard to imagine how someone could do something like this to another person. Going back to Bonin, it is easy to attribute his monstrosity in adulthood to the poor environment and lousy examples he had as a kid. However, there are plenty of other murderers, who are just as cruel if not worse than Bonin, who grew up in a perfectly structured environment and given everything they could ever ask for. 
If we could find a reliable pattern among these cold-hearted, perhaps they might be identified before more innocent people have to suffer in another murderer's hands. Unfortunately, this is easier said than done given the complexity of human beings. Murderers don't just go around with a notice on their foreheads stating "I'm a killer". How good would that be?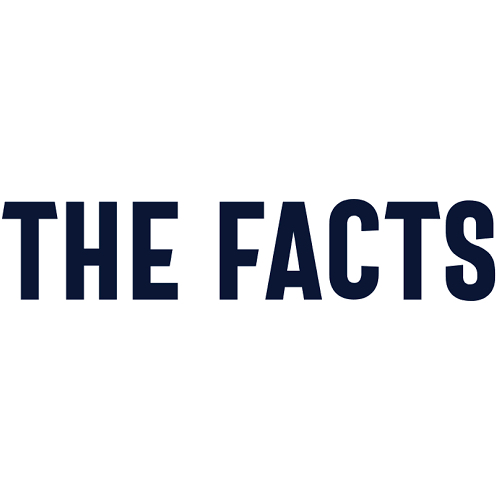 Find out more about the crimes that William Bonin committed as well as other key points in his life.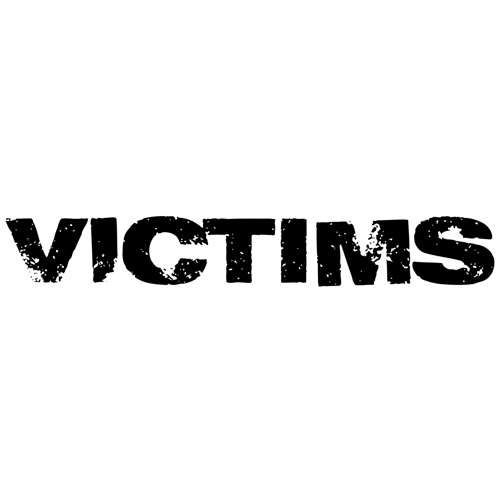 Find out more about the victims of William Bonin crimes.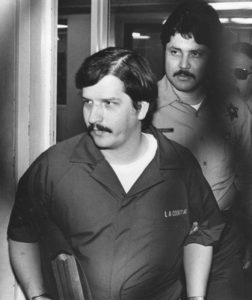 Find out more about how William Bonin was finally captured as well as the sentence he received.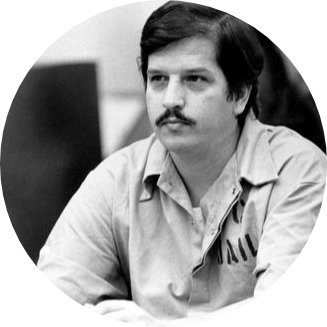 The trial of William Bonin.
Bonin was brought to trial in Los Angeles County, charged with the murder of 12 of his victims. 
The trial started in 1981.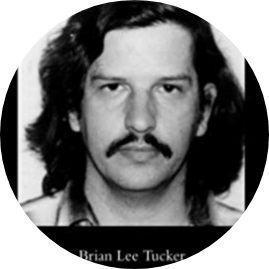 Born to Kill: the William Bonin Story
While there has been many book's written about Willaim Bonin, this is one of the more detailed.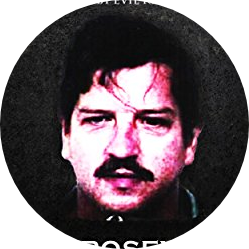 William Bonin: The True Story of The Freeway Killer: Historical Serial Killers and Murderers (True Crime by Evil Killers Book 10)
Documentaries
This documentary might be old, but its full well worth watching to find out more info.
While we have covered quite a lot of the crimes he went into all the details,. there have been some incredible books and documentaries made which are a must read if you want to find out more about him or his crimes.
Are you interested in Serial Killers, join our mailing lists for the latest releases, crime updates and much much more.
By submitting your email address, you are agreeing to receive marketing emails from Murder-town.com.
We'll never share your email address and you can unsubscribe at any time.